Come Learn the basics of Archery with Nationally Certified Coaches and Coaches in training.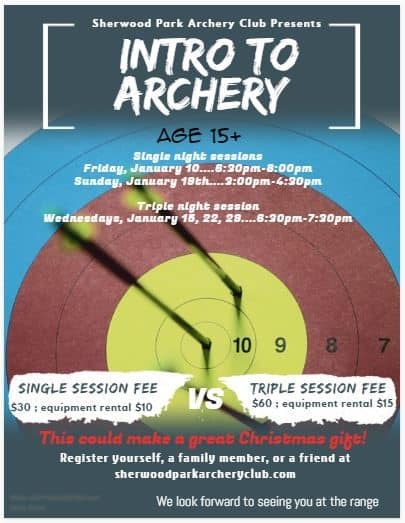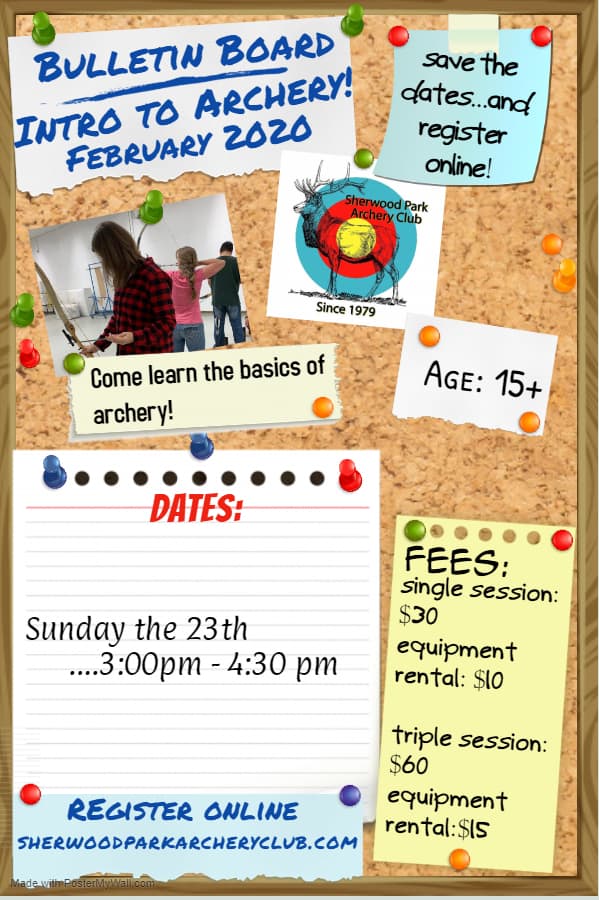 This is a great opportunity to try out something new if you don't have your own equipment!
1.5 hr session fee: $30
3 week session fee: $60
Equipment rental fee
1.5 hr session: $10
3 week session: $15
Must be a minimum age of 15
Need a minimum of 6 to run the class with a maximum of 20
Sessions held at the indoor archery range. Directions on the website!
Note: After you register, please go back to our website to get directions to our outdoor range location by clicking on the "Location" tab.
Notice: Archery Lessons have been cancelled for now. Please check back later.
---